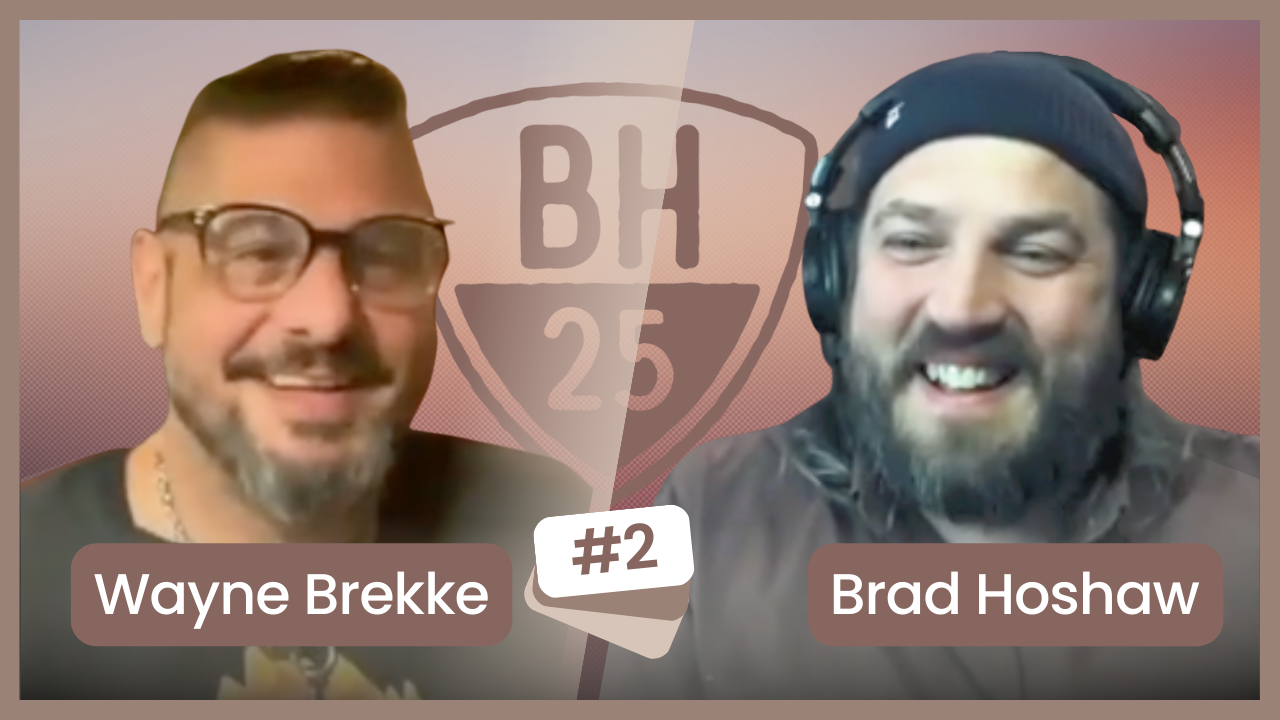 Are you ready to take a journey back in time with me? Join me for the second installment of my "25 years in 25 conversations" video series, where I catch up with the important people from my past. This time, I sit down with Wayne Brekke, a drummer in my former band Brad Hoshaw & the Seven Deadlies.
In this conversation, Wayne and I reminisce about our shared experiences, including our tour to the east coast, his favorite and most trying moments, and what it was like for him to be the "fill-in" drummer. We also talk about the legendary Omaha venue The Ranch Bowl, which holds a special place in our hearts, and the "World's of Wayne" podcast that he created featuring local musicians.
And if that wasn't enough, we also discuss the first time he heard my song "New Tattoo" from a bathroom in Sheboygan, Wisconsin. But it's not all about music – Wayne also shares his spiritual journey into Rune Reading, which is fascinating and thought-provoking.
If you're a fan of Brad Hoshaw & the Seven Deadlies or Omaha music, this conversation is not to be missed. And even if you're not familiar with our music, you'll enjoy hearing two old friends catch up and share stories from the past.
So mark your calendars for Sunday, March 5th at noon (PDT) and join me for the YouTube premiere of my conversation with Wayne Brekke. I'll be present to chat and answer questions while we watch it together. Don't forget to subscribe to my channel and hit the notification bell to be reminded of the premiere. Let's celebrate 25 years of memories and music together!