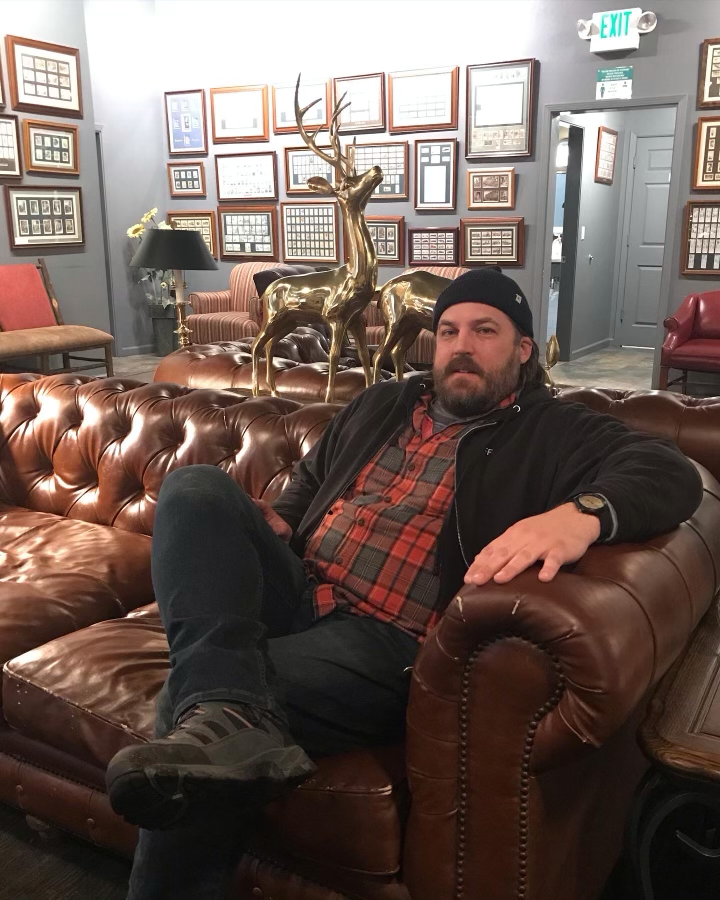 Hello! Thank you so much for all the birthday wishes. I really enjoyed reading all the Facebook comments and messages. Marie gifted me with a weekend in Yosemite National Park. Here are some of the highlights from our weekend.
Day one:
We arrived in Yosemite around 11am on Friday and headed straight to the information booth outside the visitor center. We found out that the trail we had planned to start with was closed due to prescribed burns, but they gave us a few recommendations for dog friendly trails we could try out. We walked over to the Lower Yosemite Falls trailhead. An easy 30 minute walk took us near the bottom of the falls. This was a very popular spot were many people were gathered for photos. I brought along my binoculars which allowed me to see the shimmer and sparkle of the water spraying from the rocks in more detail.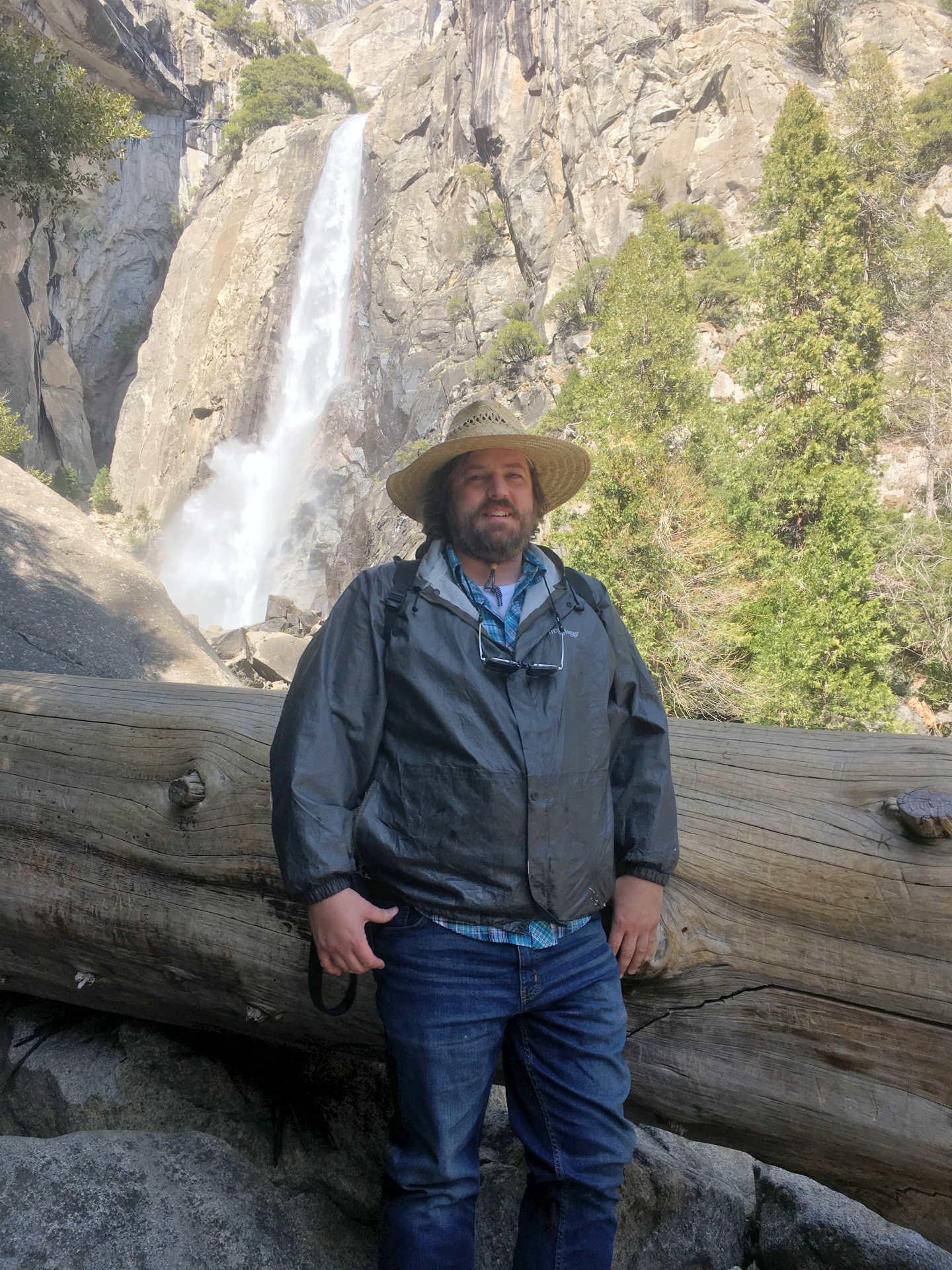 After heading back to the car for a short rest and some snacks, we made our way to the Swinging Bridge Picnic Area catching a staggering view of El Capitan along the way. We sat at a picnic table near the Merced River and watched the crowds as we ate a quick healthy meal of PB&J with fruit. We walked across the bridge and spent some time taking in the beauty of the Yosemite Falls from a different angle, and tried to identify the other giant rock features all around us.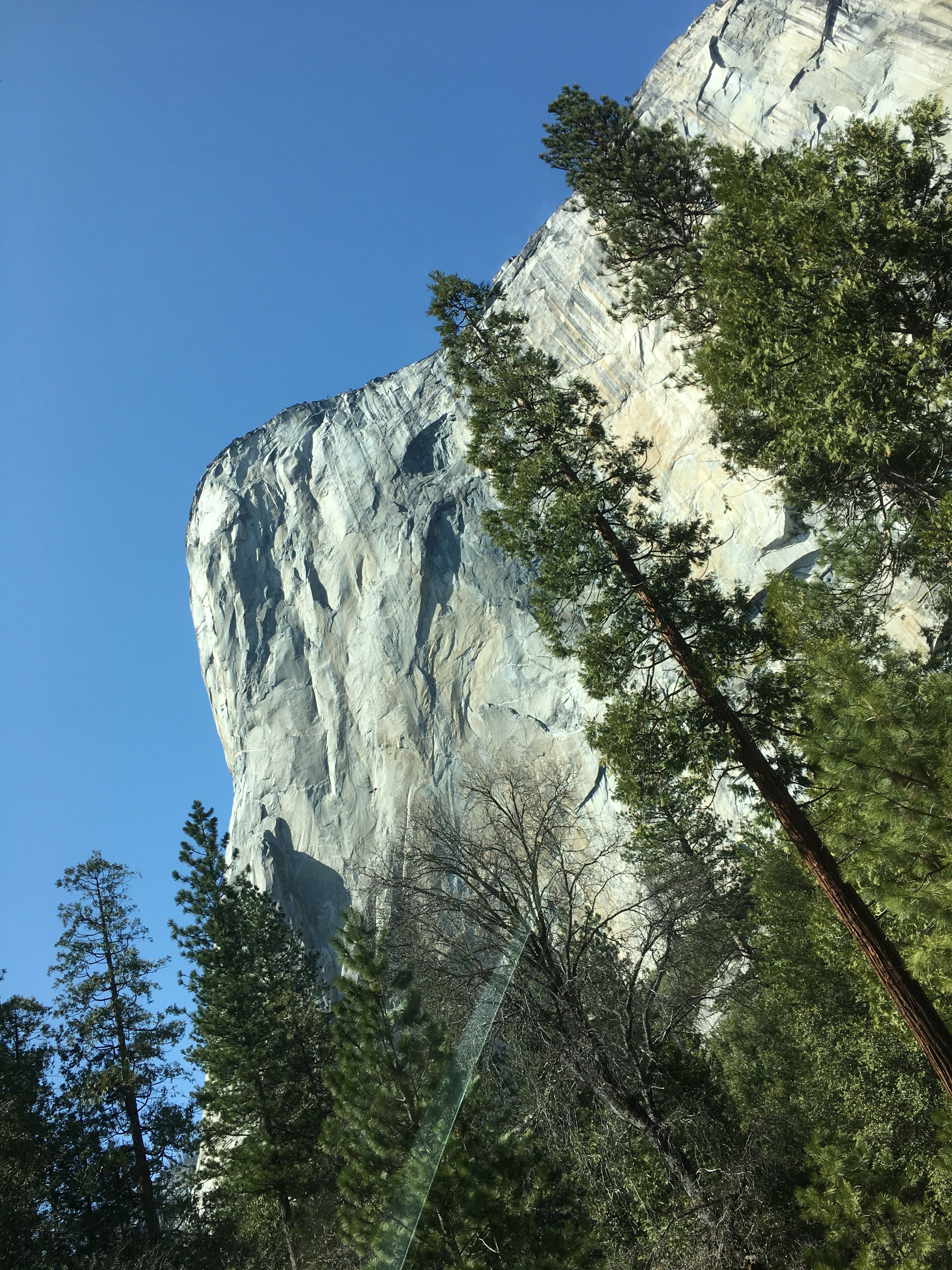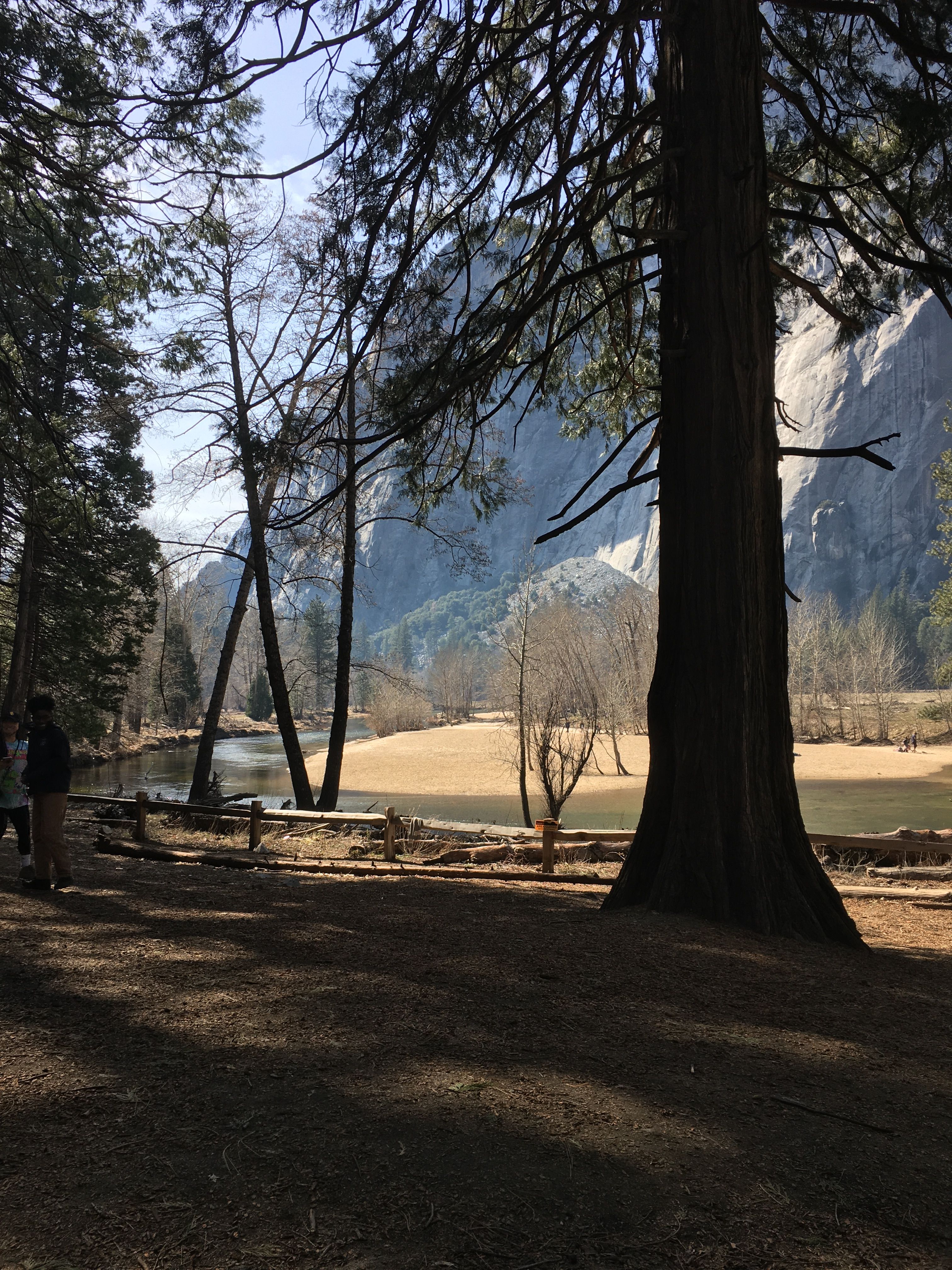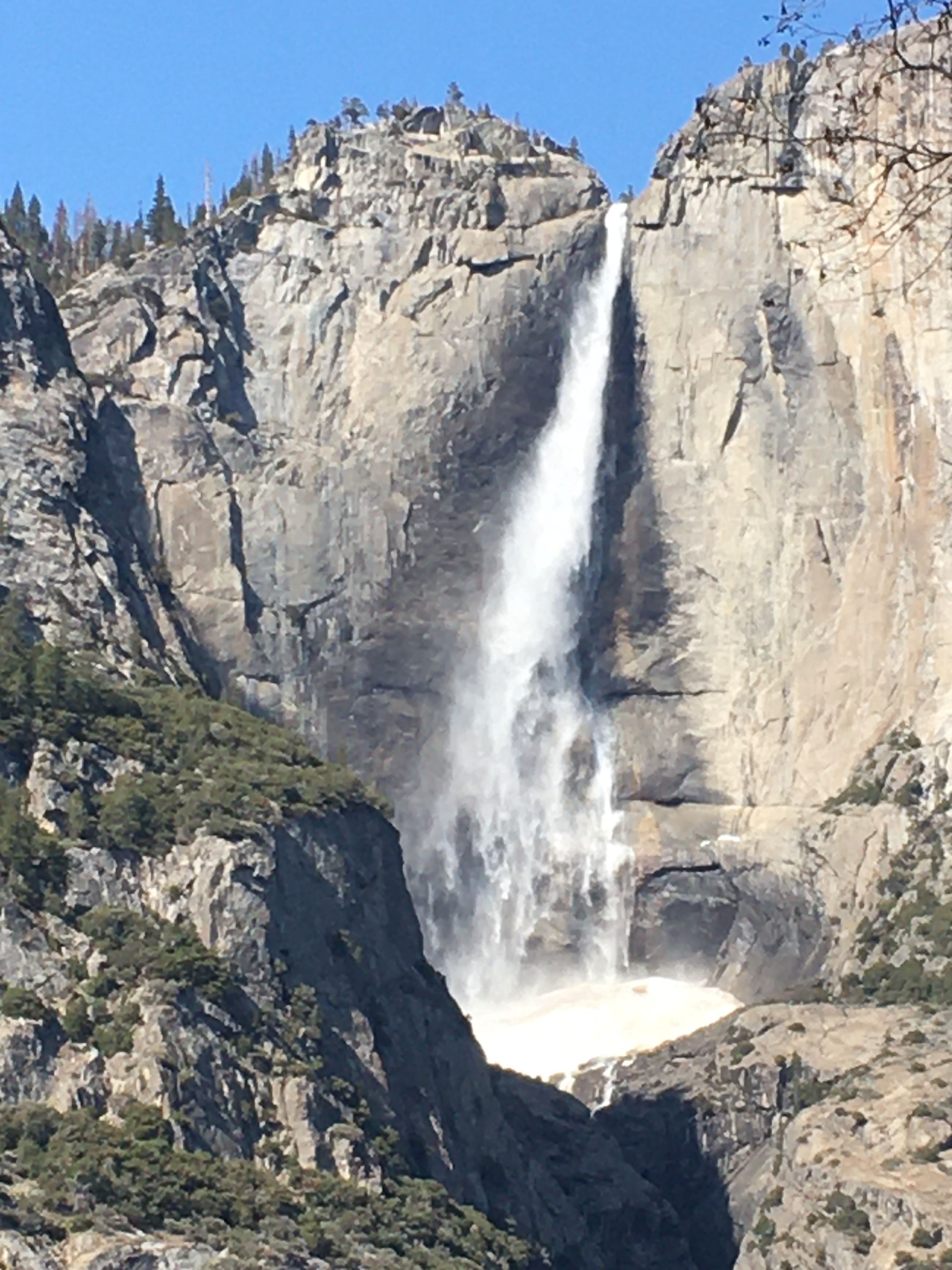 Around 4pm we decided to head to our hotel room at the Yosemite View Lodge in El Portal, CA. We were pleasantly surprised by the place. Our room cost around $200 per night and had a fireplace, jacuzzi, kitchenette, and a balcony. Check out the video below of our beautiful view from the balcony of the Merced River.
We capped off day one with a dinner at The River restaurant in El Portal. I ordered the Pepper & Blue Steak and Marie had the Char-broiled Chicken. I thoroughly enjoyed my steak but Marie's chicken had a Honey Dijon Mustard sauce that was a little too horseradish-y for her, so I helped her eat that too.
Day Two:
After a great night of sleep and a lazy morning, we headed into the park around 10:30am. It was cool and rainy all day, so our plans involved a lot of indoor attractions. Our first stop was the Village Store to pick up some mementos of our visit. I picked up a sweatshirt, a commemorative coin, a refrigerator magnet and a sticker for my travel mug for a mere $102!!!! Oops!
After the village store we headed over to the Ansel Adams Gallery. A tiny little gallery featuring some original prints as well as a display case that held some of his personal items (camera, hat, etc) and private photos. It was really amazing to see his original works yellowing with age. Attached to the gallery was a bookstore and a camera store where Marie picked up some 35mm film for her camera.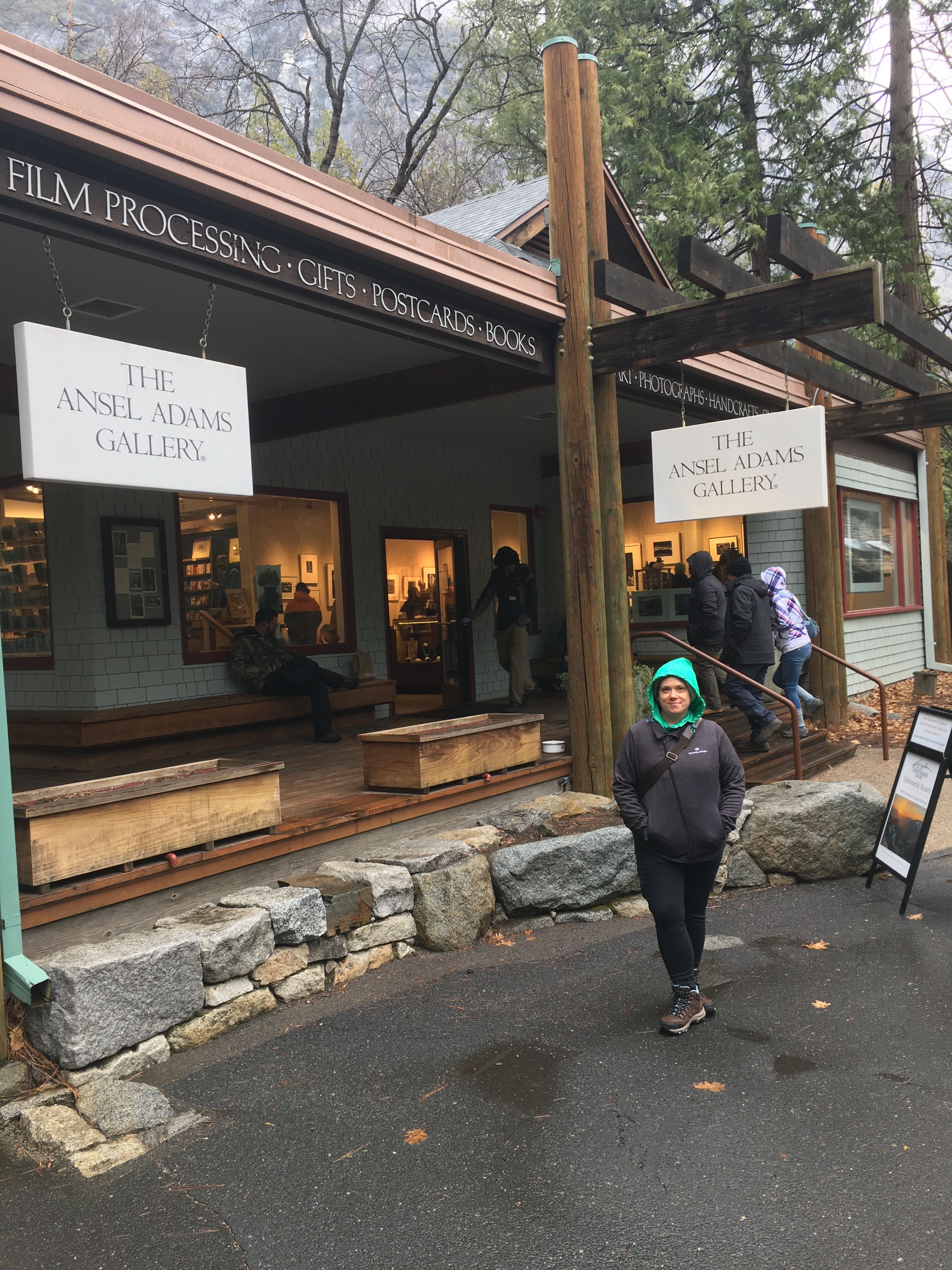 After a quick rest at the car we drove to the Mirror Lake trailhead. The parking lot was closed but Marie circled back around and found a premium spot on the street. Way to go Marie!!! We harnessed up Leo for the hike and began our trek to Mirror Lake. I experienced a pretty intense anxiety attack on this hike, which I'll talk about in a later post. Thankfully we made it all the way to Mirror Lake for this serene view.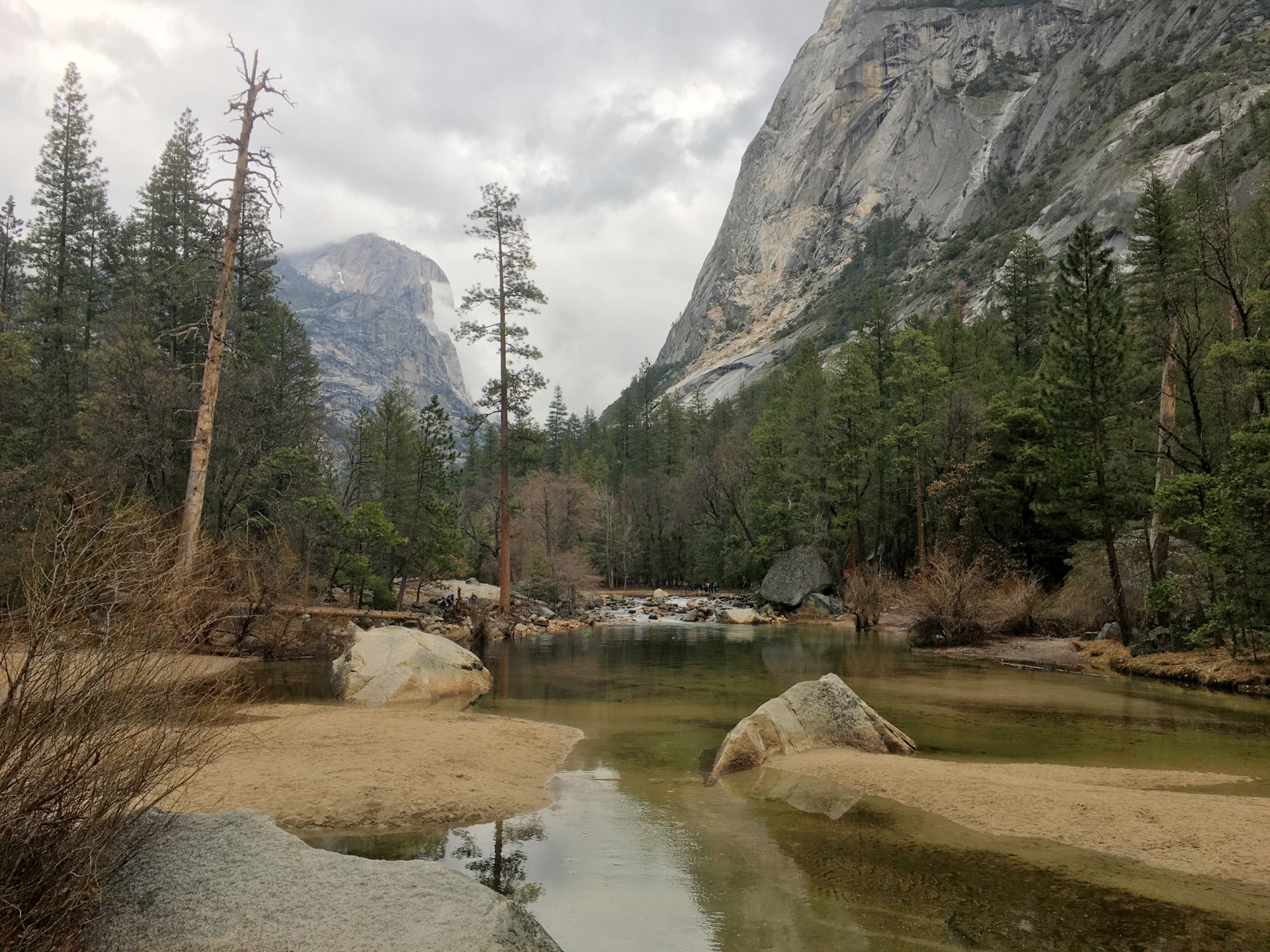 Marie, Leo and I were all exhausted, so we decided to head back to hotel around 5:30pm. I sipped a glass of whiskey, caught on old episode of Friends on the TV and fell asleep.
Day Three:
On our last day in Yosemite, we decided to grab some breakfast at the historic Ahwanee Hotel. The Ahwanee is a grand hotel built in 1927 where Presidents and Royalty have stayed over the years. The breakfast buffet was pricey but worth it (about $32 per person). Our waiter was extremely friendly and full of useful information about trails, attractions, and the history of Yosemite.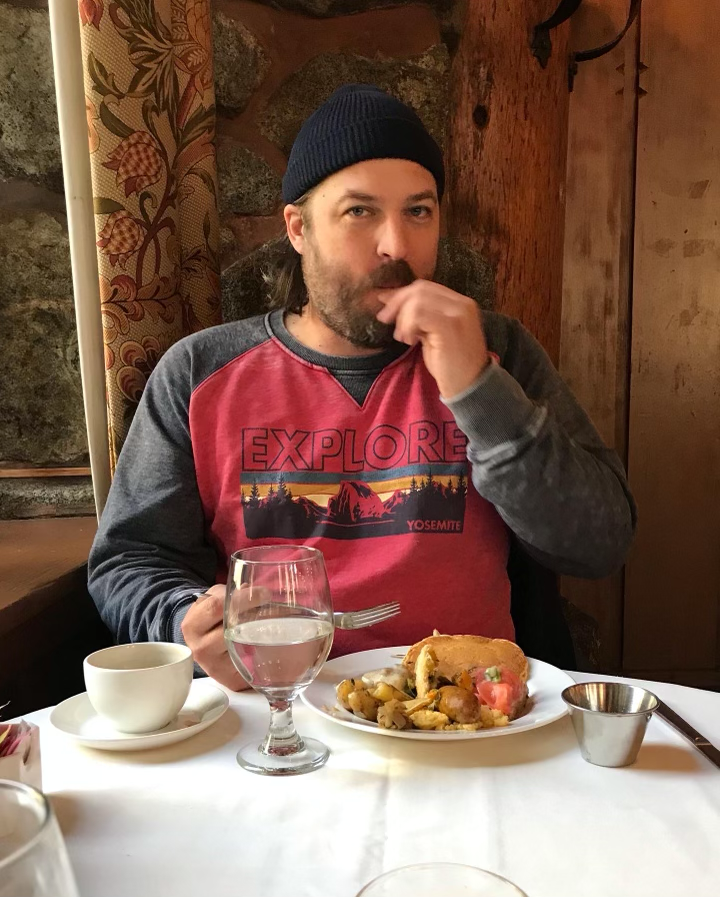 After breakfast, we explored the hotel. It was the inspiration for many of the interior shots used in Stanley Kubrik's 1980 movie, The Shining.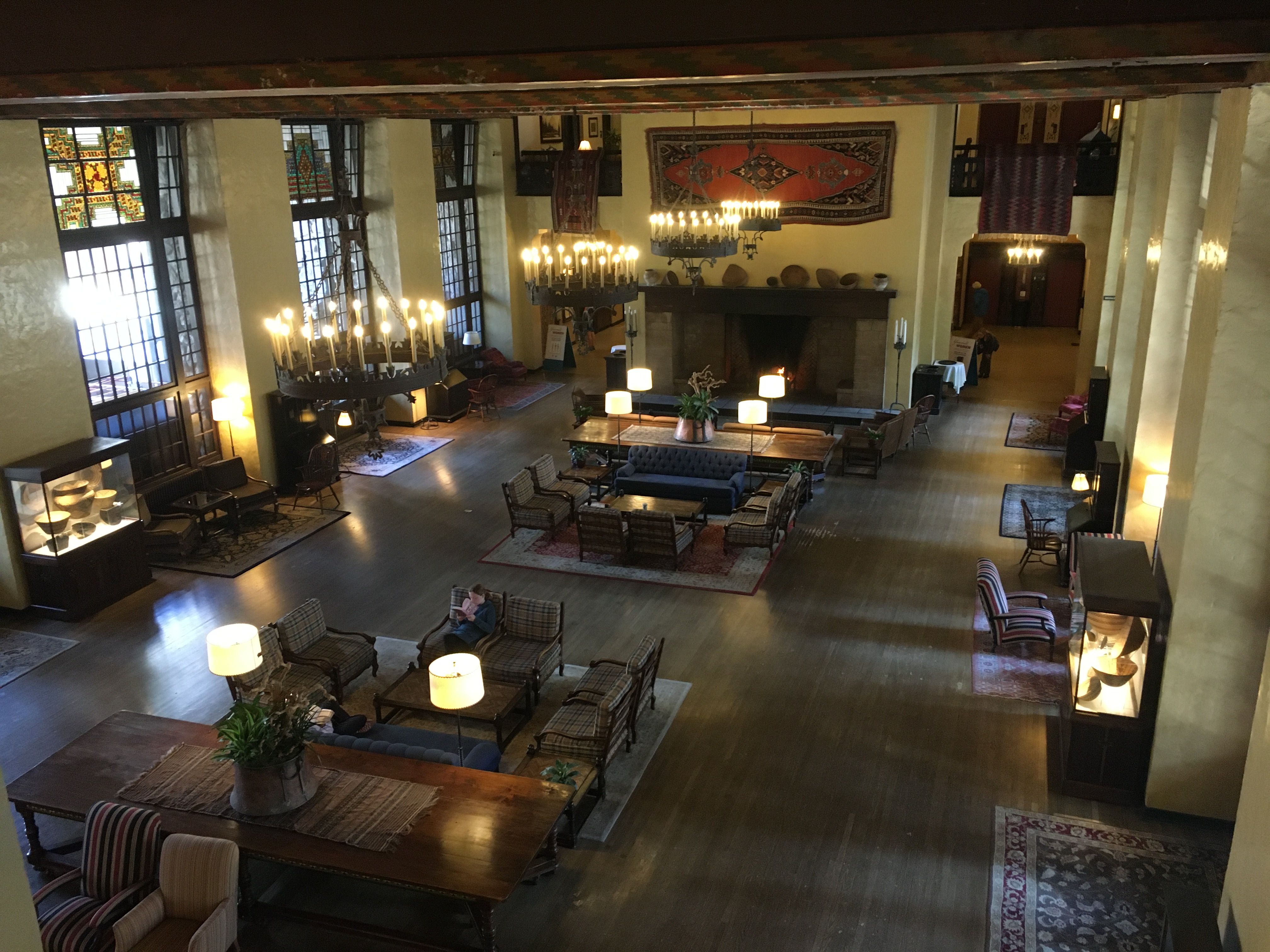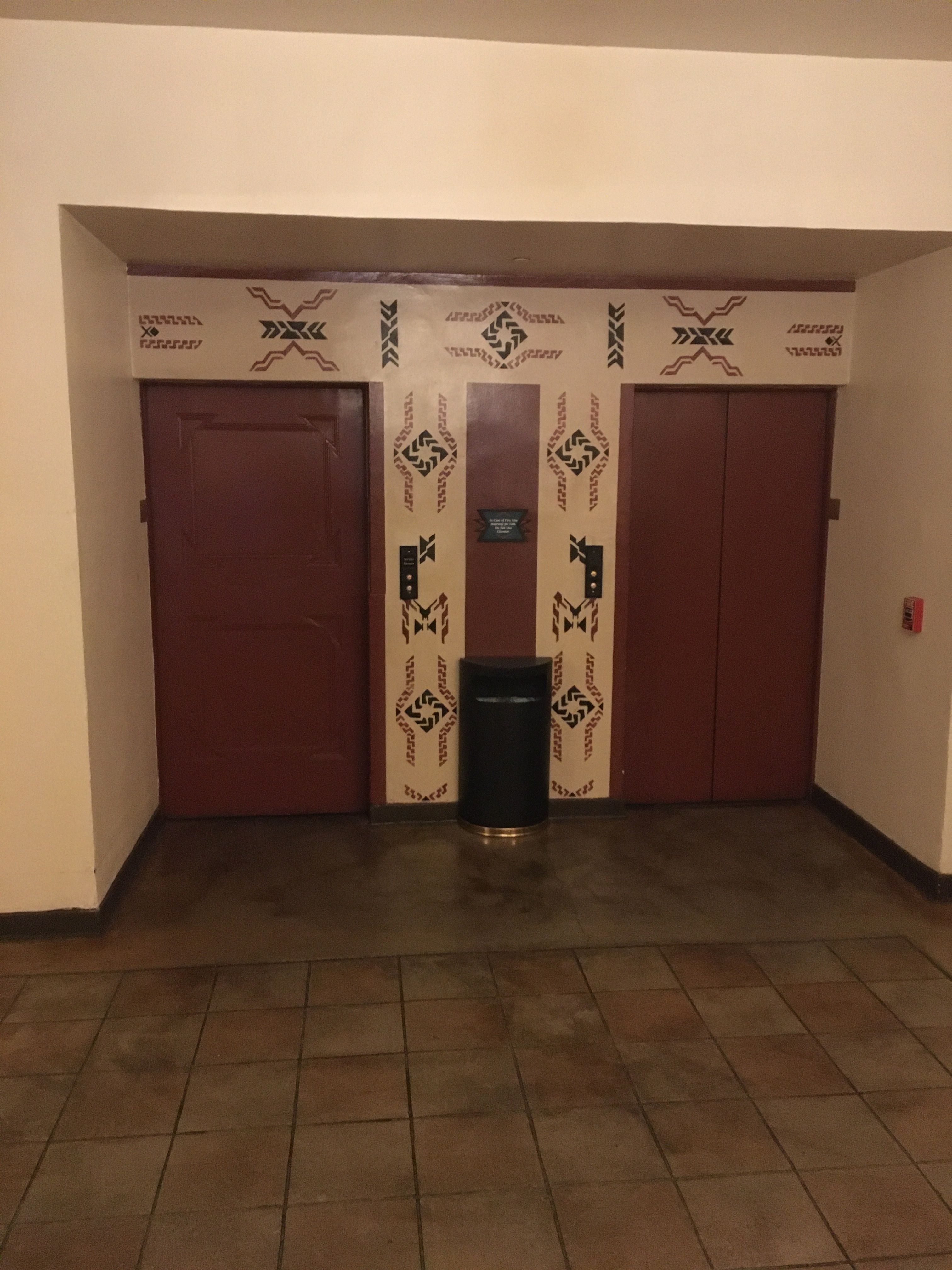 Just outside the hotel were a few hiking trails. We really enjoyed the trail across Royal Arch Creek with a beautiful view of Half Dome.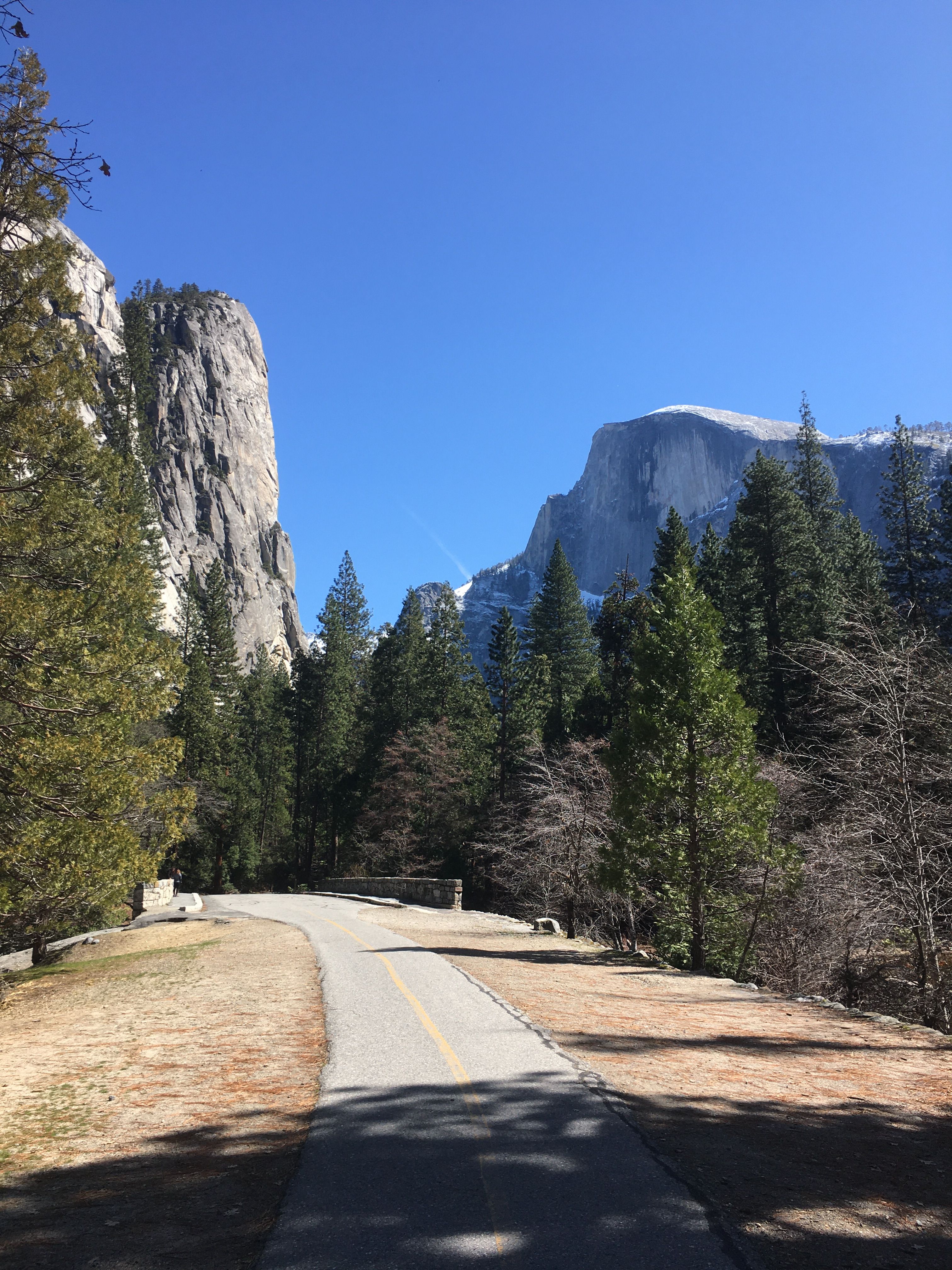 After one last stop a the Village Store we concluded our Yosemite trip. Only 2.5 hours from our home, we expect we will come back again, even if only for a day. There's still so much to see!