It's been one month since the release of my new album Living On A Sliver. It feels like a good time to take pause and reflect on what's happened so far to celebrate the first leg of this journey.
The Singles
Starting 2 months before the full-album release, I began trickling out individual songs to help build up awareness. The singles I released (SPUN OUT & ON THE RUN, MY DYING DAY, and YOU'VE WON), were chosen based on recommendations from close friends and trusted colleagues.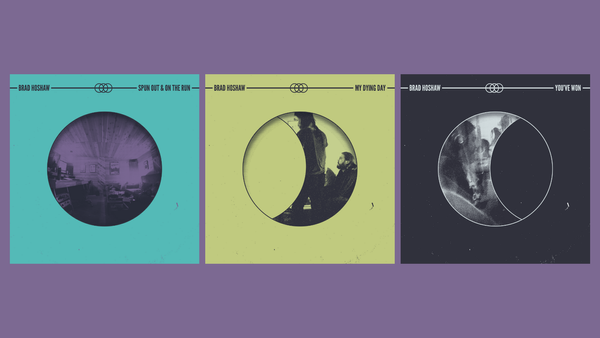 Read my series of posts telling the story behind each of the three singles. I also released Lyric Videos and a Acoustic Performance Videos for each single, which you can find on my YouTube channel. For the final single "You've Won", I commissioned my good friend Kyle Harvey of Lithic Films to create an official music video. It turned out great! You can watch it below.
Before each single was released I reached out to music blogs for reviews. I received a lot of positive feedback and I included many of my favorite reviewer quotes in this album promo trailer. My songs were added to several Spotify playlists including Big Sun Records' "Acoustic Gems" and Music Mecca's "Top 25" and "Indie & Chill" playlists. The Nashville blog Music Mecca also wrote this great feature article.
New Merchandise
My friend, Inaiah Lujan who designed the artwork for LIVING ON A SLIVER, also helped me create some new merchandise. The new T-Shirt and Holographic Sticker are available through my webstore and on Bandcamp.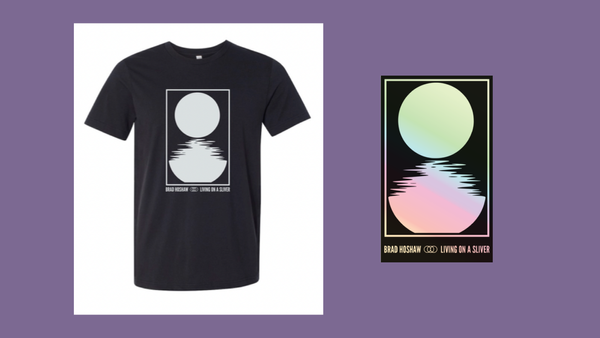 Album Release Livestream and Production Notes
The full album, LIVING ON A SLIVER, was released on October 22nd. I celebrated the release day by performing at a great new club in Placerville, CA which live-streamed the performance worldwide. You can watch the full 3-hour replay for a limited time at https://youtu.be/dAXxnC-xhQE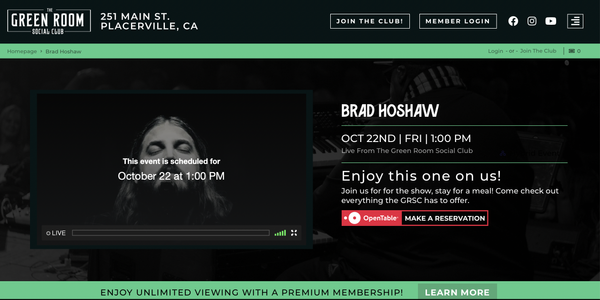 To learn a little more about the process of making LIVING ON A SLIVER, read my 3-part "Production Notes" series.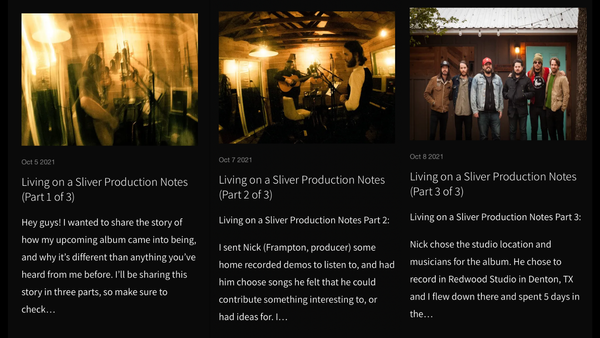 Billboard Chart Challenge
Inspired by seeing my friends reach the Billboard charts, I set a lofty goal of getting LIVING ON A SLIVER to the charts for the first week of its release. In order to focus efforts toward this goal, I created the "6-day chart challenge". Sent out to my mailing list and posted on my blog, I suggested one action per day that would help me reach this goal. Everyone who participated in all 6-days, would be entered into a raffle to win some very cool prizes. A few days after the challenge ended, I was contacted by MRC Data, the company that compiles info for the Billboard Charts. They wanted to clarify some details, which I'm told is a sign that we were close to making the charts. Alas, when the charts were finally released, LIVING ON A SLIVER did not make the cut, but I am still so grateful for everyone's participation throughout this challenge. Games are fun! Right?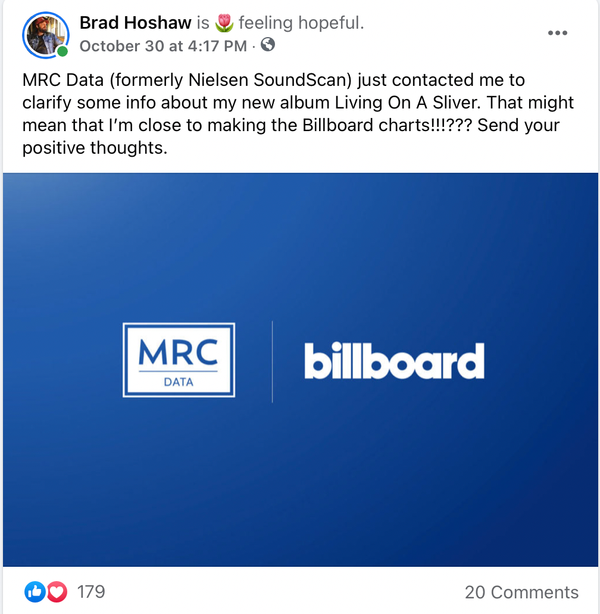 Calaveras Enterprise article
Just last week, I was surprised by this article in the Calaveras Enterprise. Written by my girlfriend Marie-Elena. It's a fun read!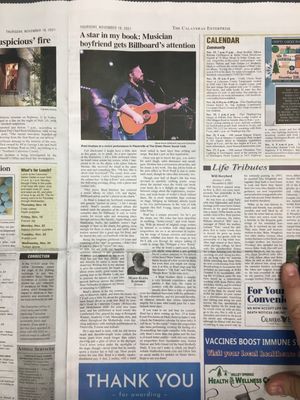 Sutter Creek Provisions concert
The first month of LIVING ON A SLIVER wrapped up nicely this past Friday night with a concert in Sutter Creek, CA. The night was perfect! Jessica Malone and Seth Grauer, my two closest friends since moving to California, joined me on-stage at Sutter Creek Provisions for an in-the-round performance. We had a great crowd and I could feel the love and support from everyone in the room. I could not have asked for a better way to bring the first month of this new album to a close.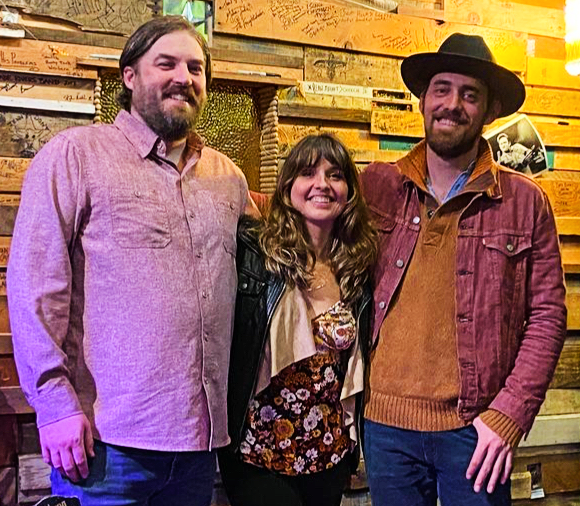 The Future
The journey of this album is far from over. LIVING ON A SLIVER is currently available digitally everywhere you listen to music, as well as on Vinyl and CD at a few Omaha independent record stores (Homer's, Grapefruit, Recycled Sounds), and of course, through my website and on Bandcamp