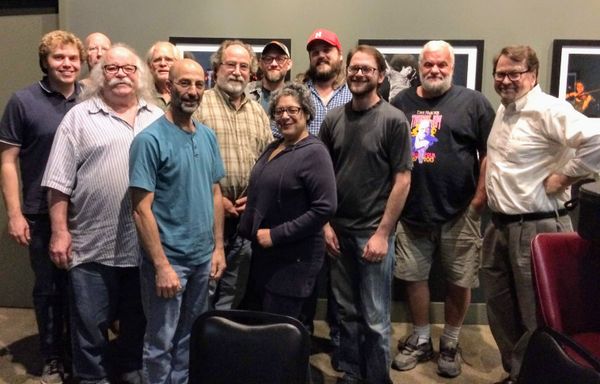 As many of you know, I am moving to California in a few days. So what will happen to the Benson Songwriter Exchange? It will continue on! Over the past couple months I have been gradually transitioning the leadership over to a few of the most committed members. Doug Kuony will be leading the Tuesday night meetings. Tica Perri and Jon Miller have agreed to be treasurers and handle the membership dues. Dave Berman has agreed to coordinate the showcase bookings and Tim Hantula will be offering his graphic design talents. Please continue to support the BSE. If you have not yet checked out a meeting, it really is a wonderful resource for local songwriters.
I can't tell you how grateful I am for the past 5 years with this group. In many ways this will be the hardest thing for me to leave behind
For more information message Doug Kuony or check out the BSE Facebook Page.