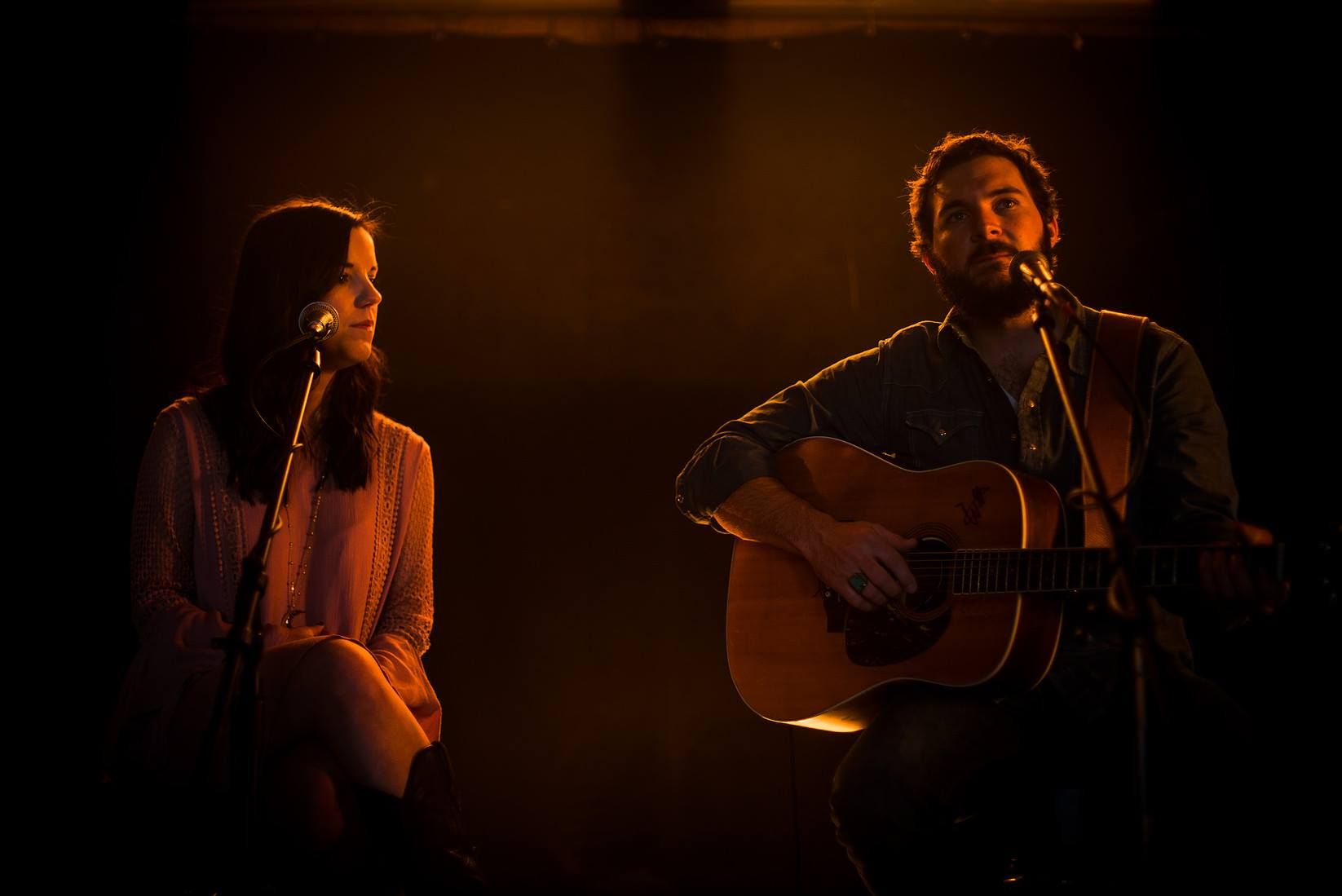 This will be my last public solo show in Omaha for a while, since I will be playing mostly house concerts through the Summer. Looking forward to hearing the lovely music of Porter Union. I hope you can join us.
---
Friday, August 3rd at Slowdown - 729 N 14th St., Omaha, NE
Doors at 8:00pm 
Front Room 
$8 Advance/$10 Day of show 
All ages show. Check entry requirements at http://theslowdown.com/All-Ages 
Porter Union 
Porter Union, led by husband and wife, Cole Michael Porter and Kendra Porter, is the result of the two old souls spending the better part of the last decade traveling the country together to play their music everywhere from the dive bars and honky tonks to festivals and theaters. When you hear the story of Cole and Kendra meeting in a hometown bar, falling in love while writing and playing together, it sounds like fairy tale built by corporate music row. Luckily, that's where the comparison stops - you won't find overproduced, cliche filled songs here. Their honest approach to songwriting combines raw emotional themes with a traditional country sound to bring the listener into the story. It's no surprise they've shared a stage with a variety of notable artists including Cody Jinks, Jason Boland & the Stragglers, Whitey Morgan, and David Allan Coe. 
With a vision to create a relatable album with a touch of nostalgia, the couple teamed up with producer Joshua Thompson in January 2017. Thompson, who is also the bassist for Cody Jinks, gained notoriety as a producer after taking the lead producer role on Jinks' latest record 'I'm not the Devil'. The self-titled album is set to release in June 2017 and you'll find Porter Union out on the road the rest of the year with tour dates as far west as California and east of the Mississippi over the next year.
Facebook event: https://www.facebook.com/events/180020229501542/
---
Here are a couple Porter union videos for you to enjoy