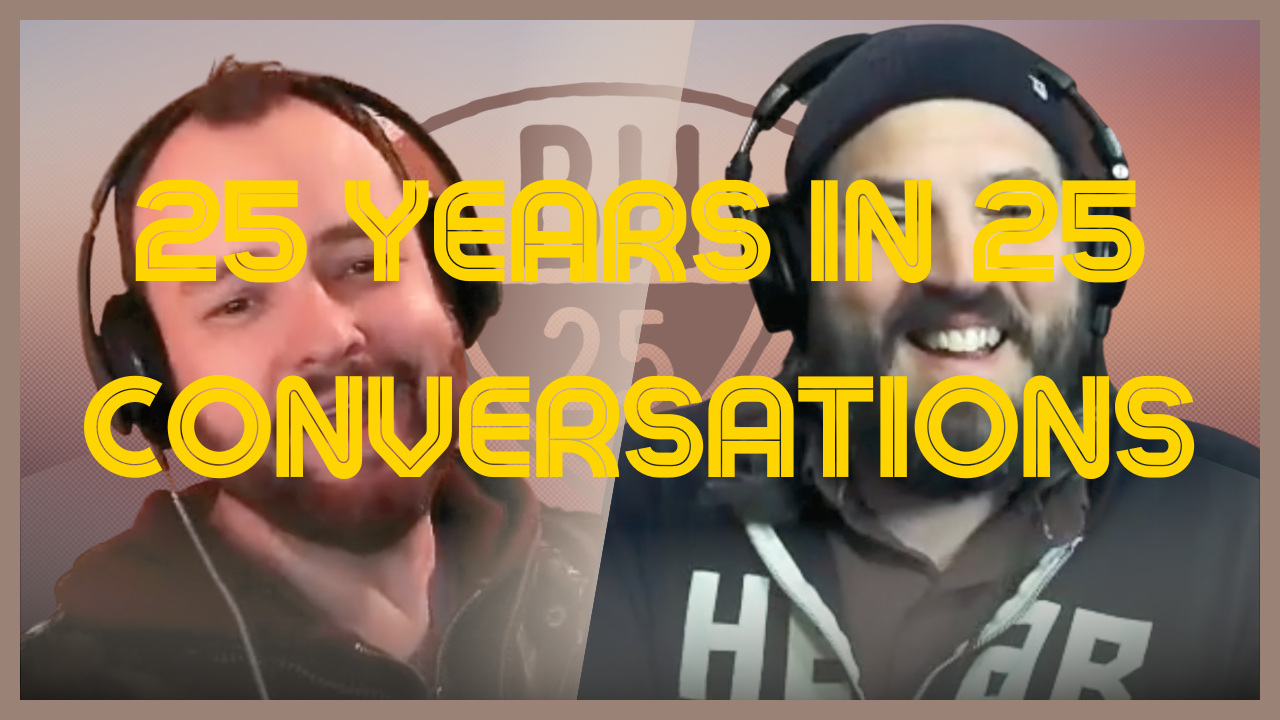 As a musician, there is nothing more gratifying than reflecting on the people who have supported you throughout your journey. To celebrate my 25th year of performing music, I'm excited to announce a new video series called "25 years in 25 conversations." In this series, I'll be having Zoom chats with important people from my past, including bandmates, collaborators, mentors, and friends.
These conversations are an opportunity to reconnect with those who have played a significant role in my musical career and show my appreciation for their support. But more than that, it's a chance for fans to see a new angle to my journey and get to know the amazing people I've worked with over the years.
The first conversation in the series will premiere on Sunday, February 12th at noon (PDT) on YouTube. I'll be speaking with Jeff Bailey, the lead guitarist from my first two teenage bands, Living Stone and Soulstice. Jeff played a crucial role in shaping my early sound and style, and I'm excited to catch up and reminisce about our shared experiences.
I'm looking forward to sharing this series with all of my fans and friends, and I hope you'll join me on this trip down memory lane. Through these conversations, I hope to show the importance of building a strong network of support in any creative pursuit. Stay tuned for more exciting conversations in the coming weeks and months!