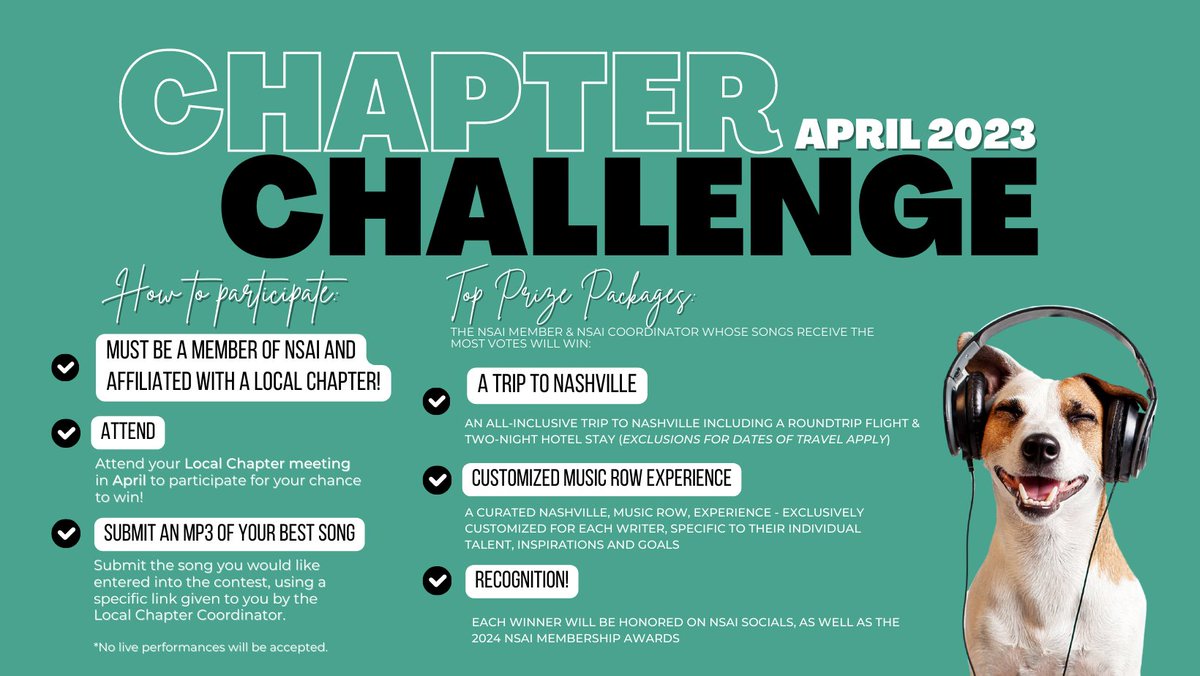 Hey there, I am thrilled to announce that I have been chosen to represent the NSAI - Sacramento Chapter in this year's Nationwide Chapter Challenge! This is a huge honor and a testament to my hard work and dedication to songwriting.
For those who may not be familiar with the contest, the NSAI Chapter Challenge is an annual competition that celebrates the creativity and songwriting skills of NSAI chapter members across the United States. Each chapter nominates one member to represent them in the challenge, and the winner is chosen based on their original songs and their ability to engage with and inspire their local songwriting community.
I feel so grateful to have been nominated by my local chapter and selected to represent them in this national competition. This is a fantastic opportunity for me to showcase my talents and connect with other songwriters from around the country.
I also want to take a moment to thank my fans for their support and encouragement. Without your love and support, I wouldn't be where I am today. This competition is not just about me, but also about our entire songwriting community. I promise to represent our Sacramento Chapter with pride and to bring our unique voice and style to the competition.
Most importantly, I will be staying true to my voice and my vision as a songwriter. My passion and creativity are what make my songs unique and special, and I want to share that with the world.
Thank you again for your support and I can't wait to see what the future holds!