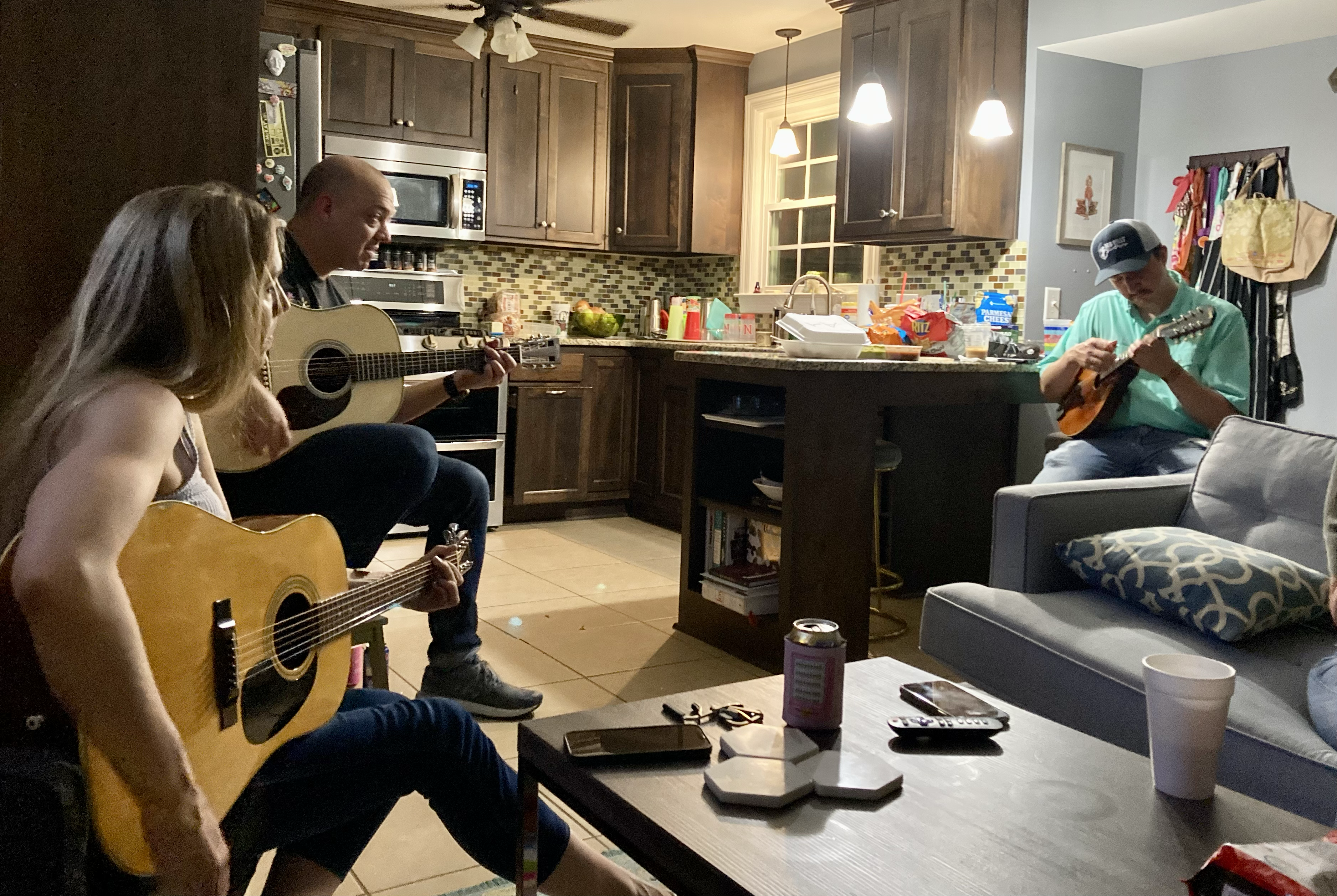 Hey everyone! I had the most incredible first day here in Nashville, and I wanted to share it with you all.
Sunday was a whirlwind of adventures, music, and new connections that I'll cherish forever. You can support me on this trip at:
https://bradhoshawmusic.com/nashville2
First things first, my friend Brooks picked me up from the airport super early at 5:30am (what a legend!). I caught a few hours of sleep and woke up feeling refreshed and ready to seize the day.
For brunch, I headed to the original Tin Roof and indulged in a mouthwatering South x Southwest quesadilla paired with a delicious Bloody Mary. As I savored the flavors, I caught the Nebraska baseball game on TV – nothing like enjoying good food and hometown sports together, right?
The bartender at
Tin Roof Nashville
was so friendly and shared stories about how wild and crazy the place gets on weekends. He even recommended another awesome spot called Double Dogs for happy hour – definitely on my to-do list for later!
After a quick Uber ride back to the house, I decided to take a little nap before my performance at Copper Branch.
Upon arrival, I was greeted by the lovely
Jaye D Marie
, who made me feel right at home. She offered me an amazing opportunity – an hour set instead of the planned 30 minutes! Talk about a confidence boost!
The crowd's energy during my performance was electric. Afterwards, several kind-hearted people approached me, offering to help me connect with other venues and opportunities in Nashville. Thanks to their support, I even managed to book another performance for next weekend!
To wrap up this amazing day, I headed back to the house for a cozy gathering with my hosts, Brooks and Molly, and a few of their friends. We jammed to some Merle Haggard tunes and engaged in unforgettable conversations that lasted well into the night.
Thank you all for being a part of my journey. Your love, encouragement, and support mean the world to me. Stay tuned for more updates as I continue to chase my dreams in the vibrant city of Nashville!