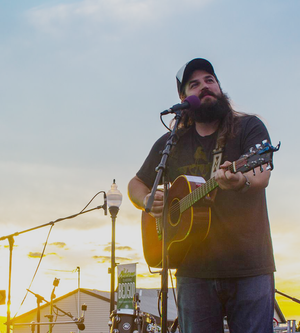 Many people have asked me why I write so many sad songs. Here is the best explanation I can give right now: 
We all deal with a constant stream of emotions and often are too busy to give them each a thorough evaluation. Society encourages us to push away our sadness, anger and fear because they are labeled "negative emotions", but I believe that taking the time to acknowledge and value the full spectrum of our emotions is crucial to our mental health. That's why I write songs which encourage contemplation rather than the escapism of the songs heard on the radio. When someone listens to one of my songs, I want them to feel connected and aware of their own feelings because I believe that if they allow their subconscious to breathe fresh air, there is a great opportunity for healing and growth. 
Come hear some of my sad songs, as well as a few that might make you feel pretty darn good, November 23rd at Harney Street Tavern. 
​Wednesday, November 23, 2016
Clarence Tilton w/ Brad Hoshaw 
Harney Street Tavern  | 1215 Harney St, Omaha, NE
FREE / 21+ / SHOW 9PM, DOORS 3PM 
Facebook Event