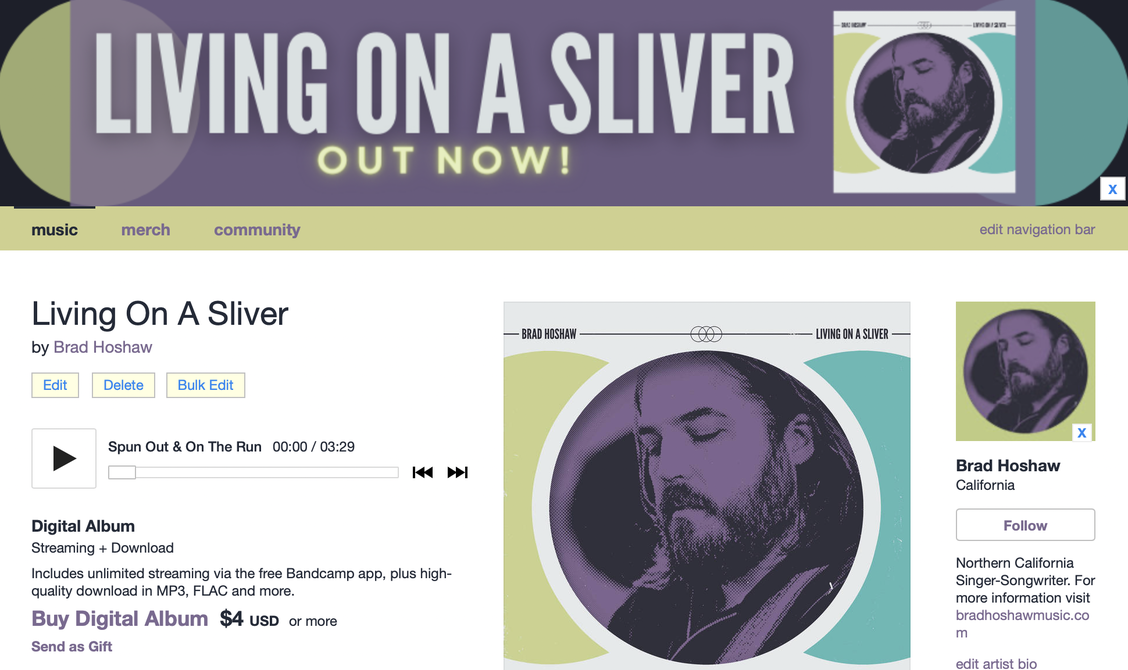 I can't tell you how excited I am that this record is available to the world! 
I truly hope you enjoy it. Living On a Sliver is a huge step forward in my continuing journey of self-growth through collaboration and creativity. 
My goal for this album is to make it onto the Billboard charts. To help get this album on the charts, seen by the "industry", this 6 DAY CHART CHALLENGE starts today.
Chart Challenge Day 1: Purchase the album on Bandcamp! It's the divine price of $4. https://bradhoshaw.bandcamp.com/album/living-on-a-sliver
Take a screen shot when you're done (Shift-Command-3 on a mac) or record your order number!
Keep in a folder and save for the end of the week when you will upload them for a chance to win some cool prizes!
See you tomorrow for Day 2!