Today is simple. Head to Spotify (whether you have the free version or paid version). 
Click here and listen to the record. You can keep the volume up or turn it down low, but you want to click the *REPEAT* button. You can turn the volume down and stream this album ALL week long (especially when you sleep). 
On a desktop it is here: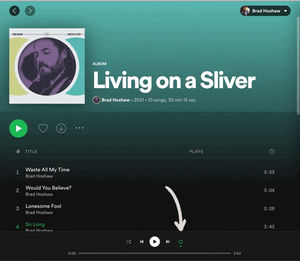 On the mobile app it is here: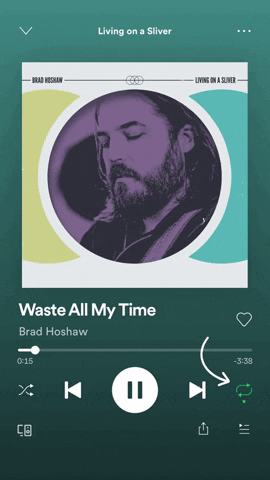 HERE IS WHY THIS IS IMPORTANT TO DO: a peak of plays tells the Spotify algorithm that there's something up with this new music. That people are listening a lot. So maybe Spotify should add it to their HUGE playlists which get MILLIONS of streams. This will help skyrocket the record to those charts. 
Ready? STREAM! ALL WEEK LONG! On repeat.