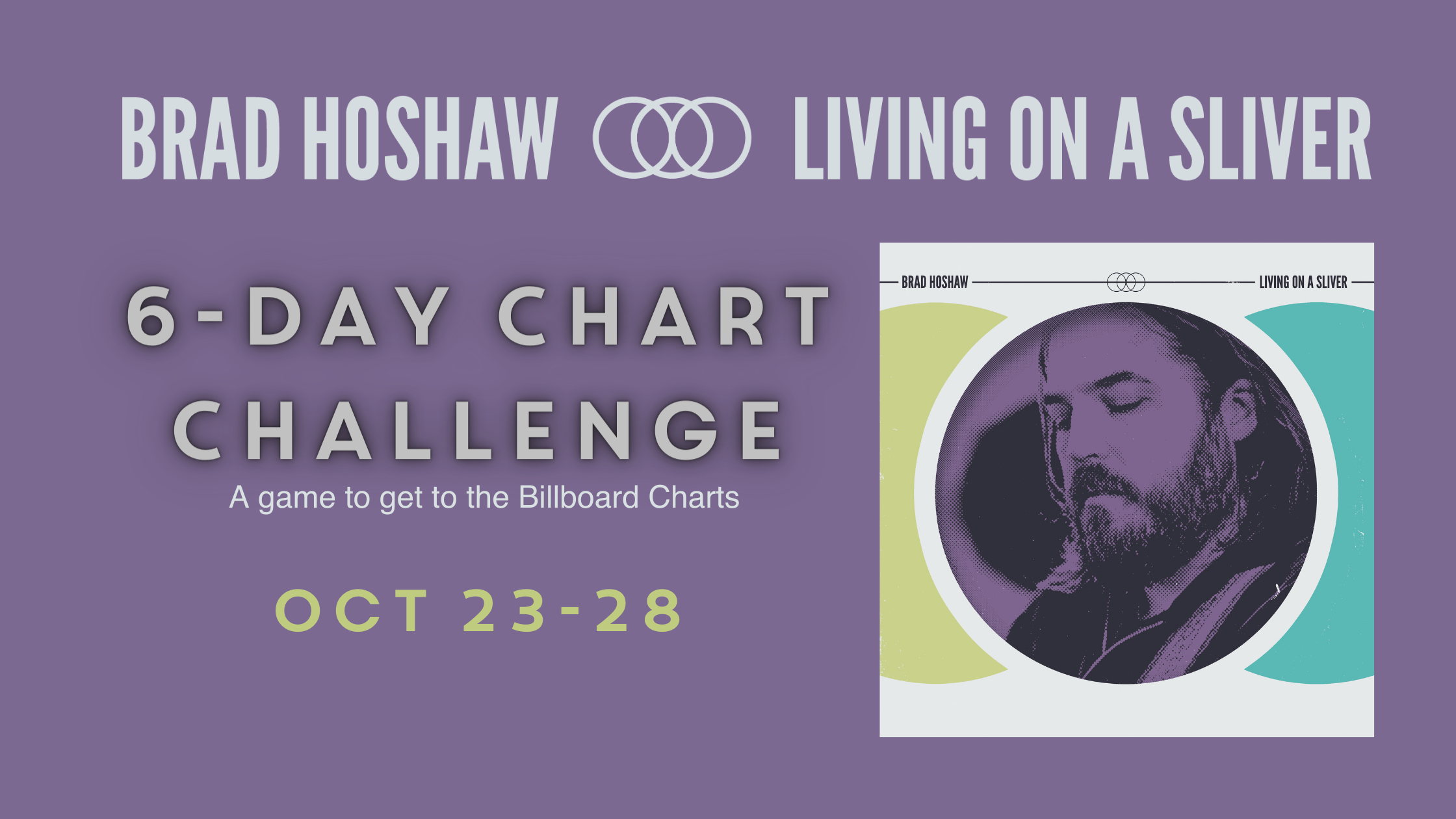 Now, you know the name of the game is to get Living On A Sliver onto the Billboard charts. 
So Step 1 is: Focus on the first week of sales and streams which determine who gets added to the chart.
I'm going to host a 6-day Challenge the "6-Day Chart Challenge" starting October 23rd, the day after the record comes out. ALL THE NUMBERS count for the first seven days the album is released. AFTER THAT, nothing matters (sort of. The music biz is complicated.)
It's easy: do each day of the challenge and get awesome prizes. 

The prizes to be raffled? 
Custom written song for you or a loved one 
Master Merch Bundle (Vinyl, CD, T-Shirt, Holographic Sticker) 
A signed Vinyl Test Pressing of the new album (only 4 in existence) 
Each day will be a different Thing to do (either ordering the album on a specific platform, listening/streaming on repeat, or sharing the album link) and all you have to do is take a screen shot of The Thing and upload it to an easy-as-pie form at the end of the week.
See you in that challenge! ~ Brad
PS. You can get a jump on the challenge by pre-ordering Living On A Sliver here.