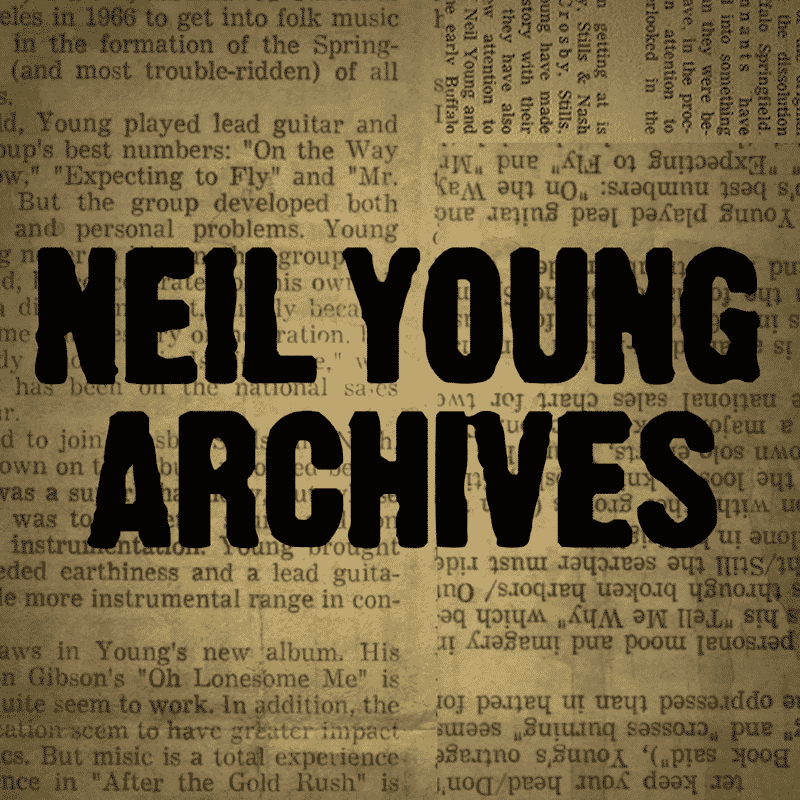 Neil Young is one of my favorite recording artists. It started for me back in 2002, when I was living in Minneapolis. One of my favorite rituals, after any rainstorm, was to walk to the record store down the street and pick out some Neil Young vinyl. I'd then bring it back home, open up all the windows, light some incense and listen. I swear to this day that nothing sounds better than Neil Young on vinyl!
He is an artist that I admire for his songwriting and musicianship, but also for the fact that he stands by his convictions. His latest battle with Spotify, and the removal of his music from that streaming service, caused me to check out his website Neil Young Archives. I was pleasantly surprised at how affordable the subscription is at $20/year for access to every studio album, live bootlegs, demos, alternate takes, lost recordings, behind-the-scenes videos, and more.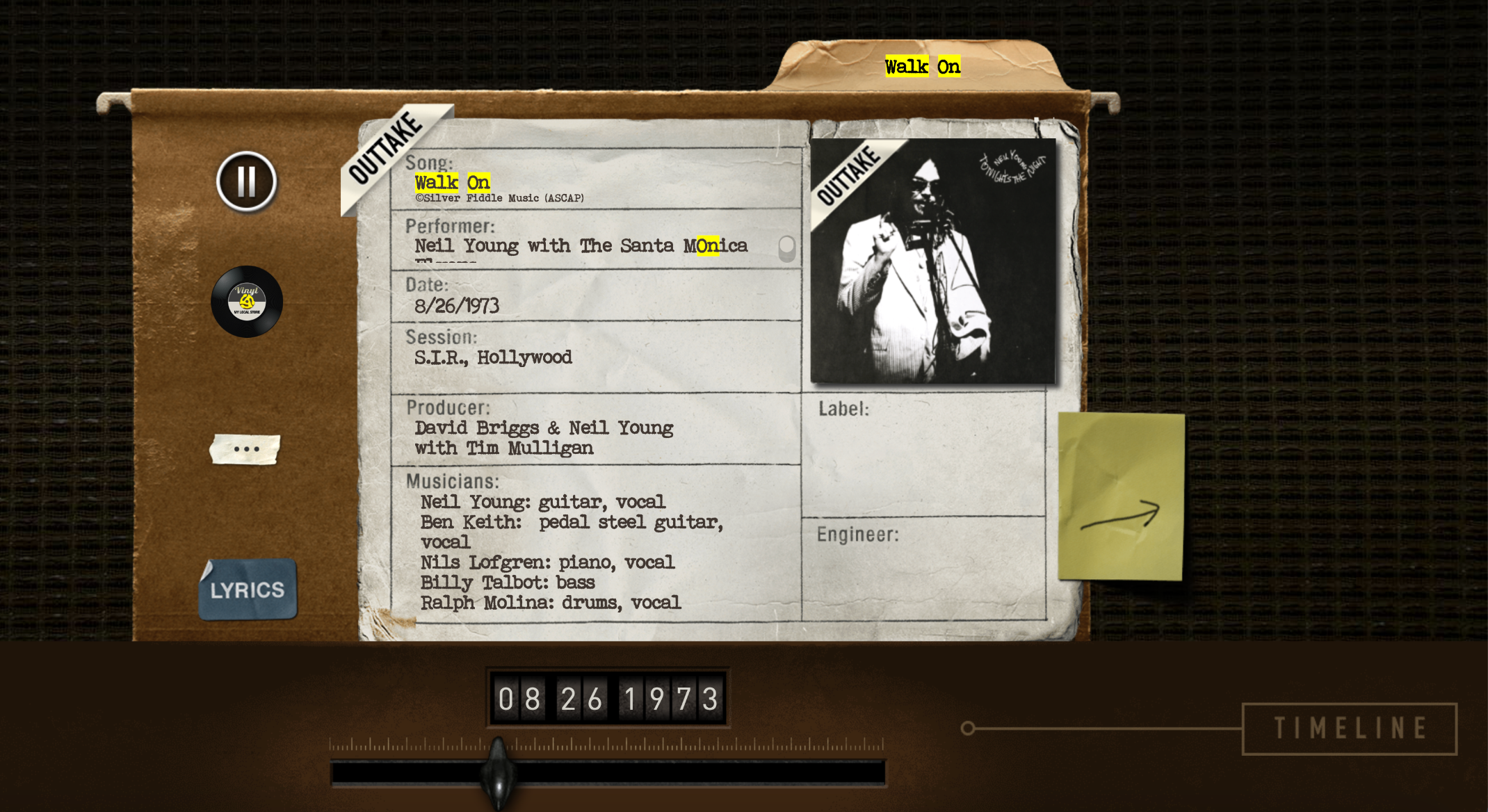 When I first began to explore the site I was a bit overwhelmed, so I asked my Facebook friends for recommendations. I was surprised that your recommendations were so diverse and covered all different parts of Neil Young's career. Click the image below to add to the conversation.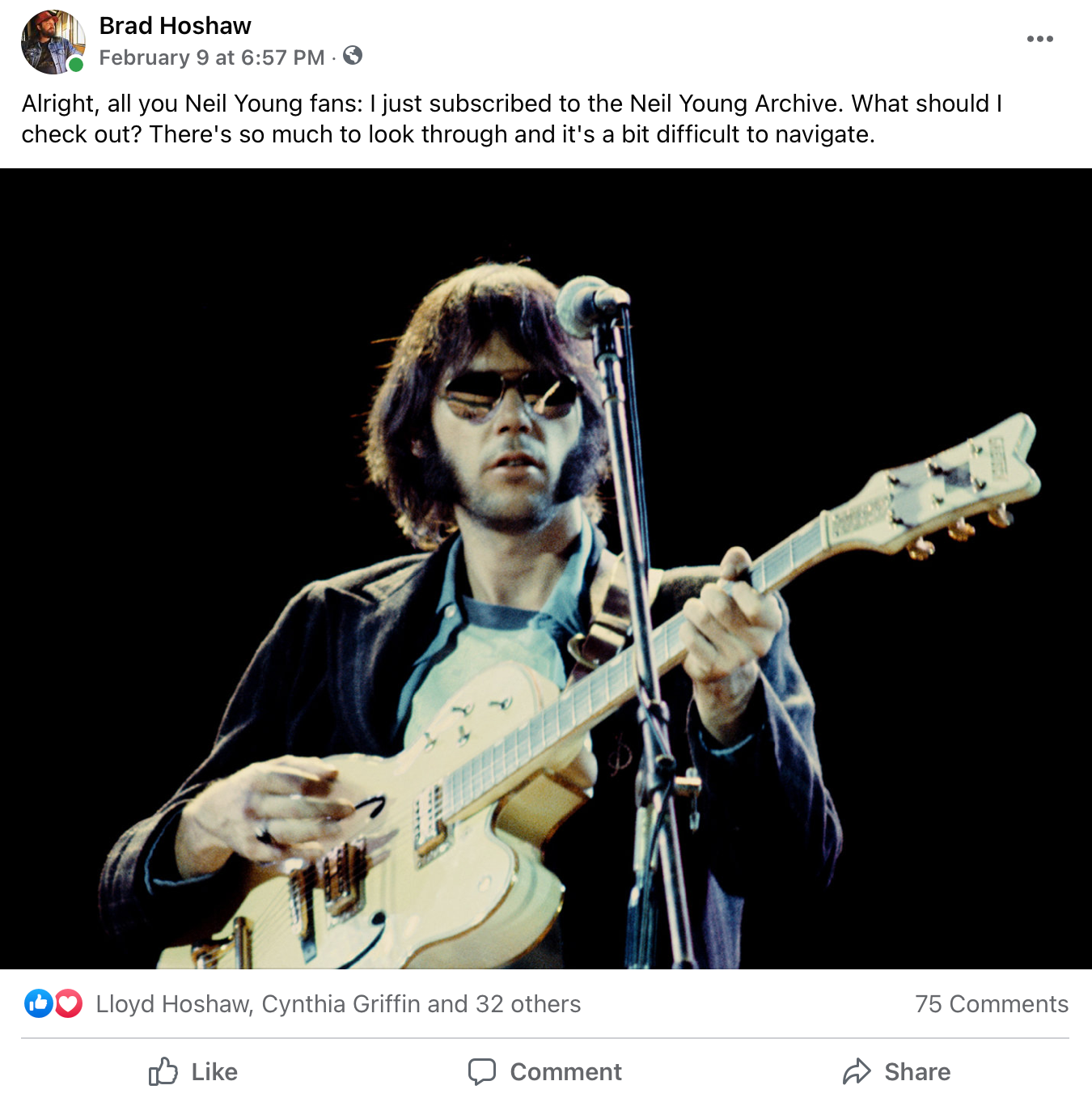 I was inspired by the Neil Young Archives website to add some new features to my own site. Let me know what you think of these changes. Is there anything else you'd like to see on my website?
And because I'm sure you were wondering...
My favorite Neil Young albums: 
ZUMA 
Time Fades Away 
Harvest Moon 
Ragged Glory 
On the Beach 
Some new-to-me gems that I've discovered through the Neil Young Archives: 
Dreamin' Man Live '92 
Summer Songs 
North Country (1971-1972)