Hey guys! I wanted to share the story of how my upcoming album came into being, and why it's different than anything you've heard from me before. I'll be sharing this story in three parts, so make sure to check back throughout the week! Read on for Part 1. Hope you enjoy! -Brad 
Living on a Sliver Production Notes Part 1: 
For this album, I worked with producer Nicholas Frampton (the River Monks, Field Division) and recorded at Redwood Studio in Denton, TX in 2019 with three of the members from the band Midlake. 
While it was hard to make the choice not to work with the same friends and bandmates I'd worked with the last 10+ years, I wanted to add in an element of the unknown to push me out of my comfort zone. 
I knew I wanted to do something different and was considering different options…after hearing new releases by Nick and partner Evelyn's band Field Division, and then going back and listening to "Home is the House" an album by the River Monks that Nick had produced and mixed, I realized I really liked his sound and sort of ethereal vibe. 
I sent Nick a message and asked if he'd be interested in working together. Luckily, he was, and we spent months working long distance by email and phone before actually going into the studio.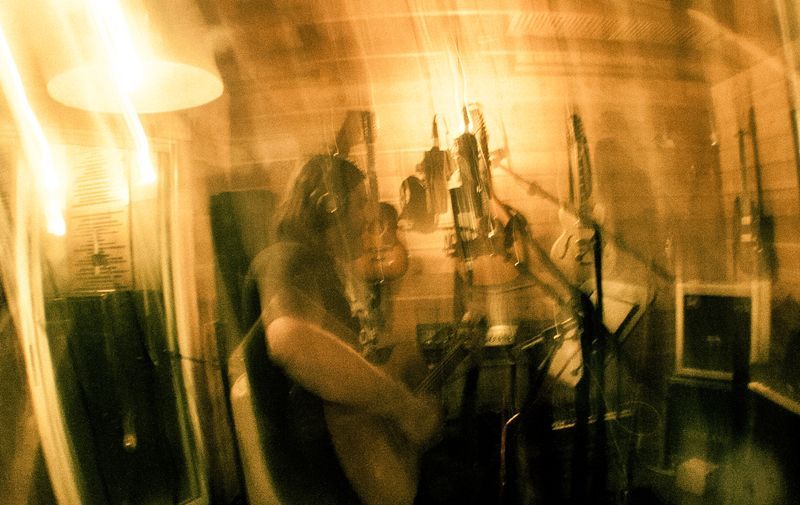 LIVING ON A SLIVER: Production Notes (Part 1) - https://bradhoshawmusic.com/blogs/brad-s-notebook/posts/living-on-a-sliver-production-notes-part-1-of-3 
LIVING ON A SLIVER: Production Notes (Part 2) - https://bradhoshawmusic.com/blogs/brad-s-notebook/posts/living-on-a-sliver-production-notes-part-2-of-3 
LIVING ON A SLIVER: Production Notes (Part 3) - https://bradhoshawmusic.com/blogs/brad-s-notebook/posts/living-on-a-sliver-production-notes-part-3-of-3